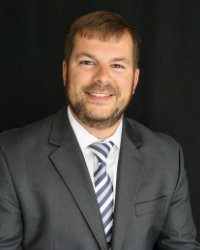 Jesse Meyer
REALTOR®
Cell: 563-543-8338
Office: 563-852-7653
Email: jessemeyer01@gmail.com
"I am eager to serve the public to the best of my ability by treating all of my customers with honesty and fairness."
EDUCATION:
Associates Degree in Agri-Business; Iowa Real Estate License Courses; Iowa Broker's Licence Courses; CNE (Certified Negotiation Expert).
EXPERIENCE:
9 years
LICENSED:
Iowa
DESIGNATIONS:
Certified Negotiation Expert (CNE)
OTHER INFO:
My name is Jesse Meyer and I'm a Realtor and an Auctioneer with American Realty Inc. I am a hard working full-time Realtor specializing in residential properties, as well as farms and acreages, covering Dubuque, and parts of Jackson and Jones counties. I am currently on the Board of Directors for the East Central Iowa Association of Realtors & I am a member of the East Central Iowa Multiple Listing Service. I help buyers and sellers go from A to Z when purchasing or selling their property, while doing my very best to represent them with fairness and honesty. I offer both listing, and auction methods, and would be happy to help you, or someone you know looking to buy or sell Real Estate.
MY STORY:
Welcome to Meyer Auction & Realty.
I am the Real Estate Broker for American Realty - Cascade branch. A native of this area, I am the son of Darlene Meyer and the late Dennis Meyer. My older brothers, Jared and Joel, own and operate Meyer Horse Co. on our family farm in rural Bernard where they've raised dairy and beef cows and now focus on crops and horses. My wife, Sharon, and I loved the area so much we bought a home in the Fillmore area where we are active in community planning and volunteerism, and where we are raising our first child (Brex).
A little about my education and experience: After graduating from high school, I attended Kirkwood Community College in Cedar Rapids where I attained my Associates Degree in Agri-Business. I then worked for Kruse-Warthan Dubuque Auto Plaza as a parts and service advisor for two and one-half years. A natural in helping connect people with the goods and services that best fit their personal values, I knew that I was ready to take a new step in my career path and follow what my father had started. So, in January of 2010 I temporarily relocated to the Des Moines metro area to attain my REALTORs license. I knew that I wanted to help serve people in my hometown and help them navigate the sometimes murky areas surrounding some of the most stressful and largest purchases of their lives: their new homes and properties. It's my pleasure to help these folks objectively make purchasing and selling decisions, and with every smile at a closing, I know that I'm helping families make new memories they'll remember forever.
In addition to realty, I've also worked in auctioneering since 2005. In addition to assisting community organizations and their fundraisers, this skill allows me to list seller's properties either through our Multiple Listing Service (MLS) or by Auction. From farms, acreages, residential, recreational, and development properties, I focus on helping you get the property of your dreams . As a former President of the East Central Iowa Association of Realtors/MLS, member of the National Association of Realtors and the Iowa Association of Realtors, and member of the board of directors for the Cascade Economic Development Committee, I am invested in our local communities, and I am proudest to say I am following in the footsteps of my father, Dennis, and continue serving the public the way he did with honesty and integrity.
If I can be of assistance to you or someone you know in any of these areas, I would appreciate your business and be honored to be your Realtor or Auctioneer.